Personal Data Governance in the service of better care for people
Ease the development of your activities while ensuring governance and security of the processings of special categories of personal data (sensitive data).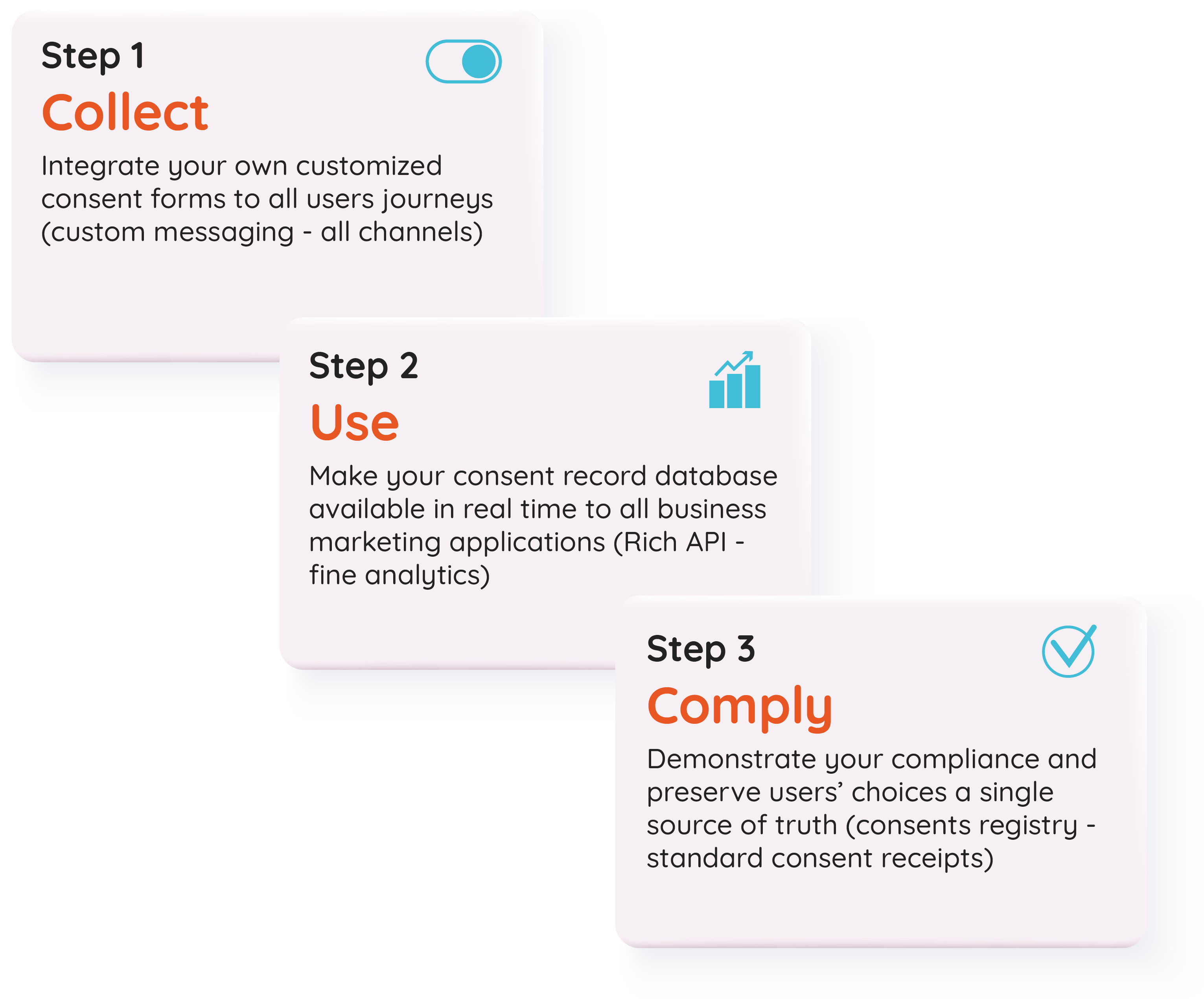 The simple and ethical CMP to manage all Personal Data
Personal Data is essential in the digitization of health and social care. Right Consents is the data governance solution you need! It brings together Consent Management Platform (CMP) and Preference Center (PC) to allow you to easily collect, store and use the consents and preferences of your users. Demonstrate your GDPR compliance and improve the users experience across all channels.
The simple and secure Subject Right Request Management tool
Requests for GDPR rights (right of access, right to portability, right of opposition, right to erasure, etc.) are on their own an interaction with your users. Make it a good experience that generates satisfaction and trust thanks to Right Requests.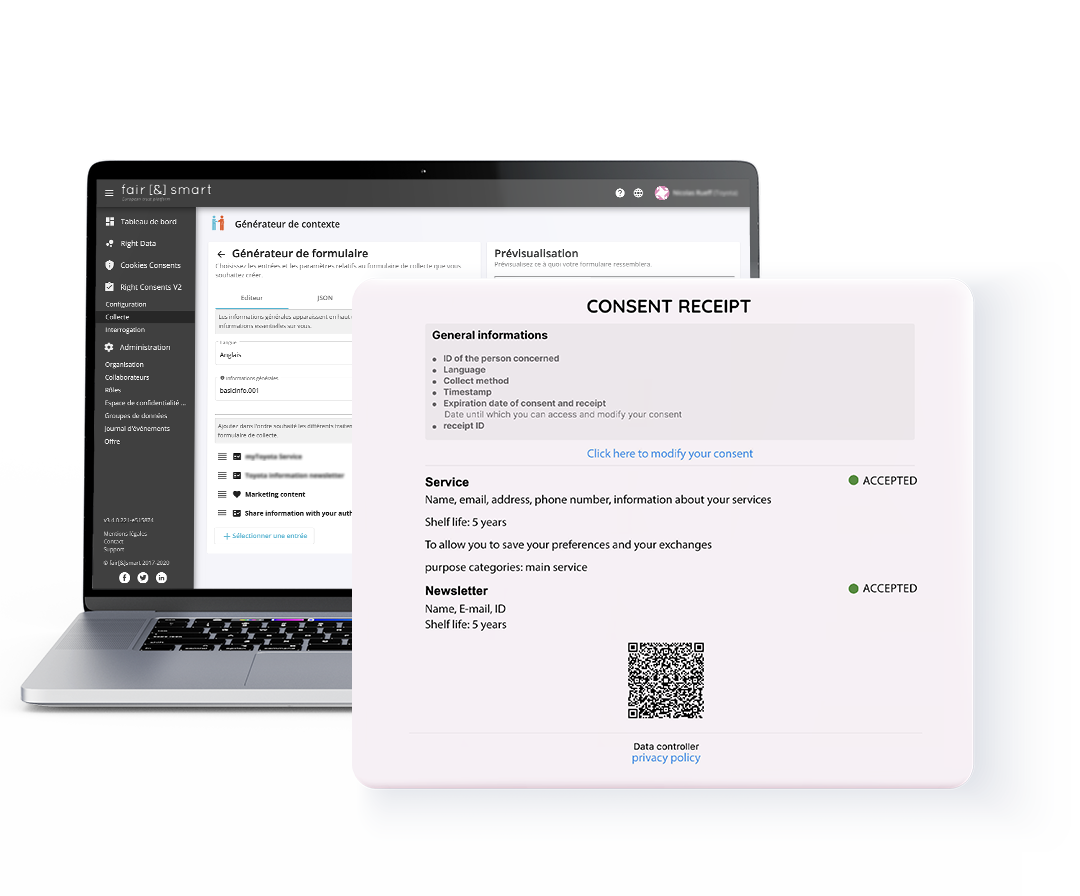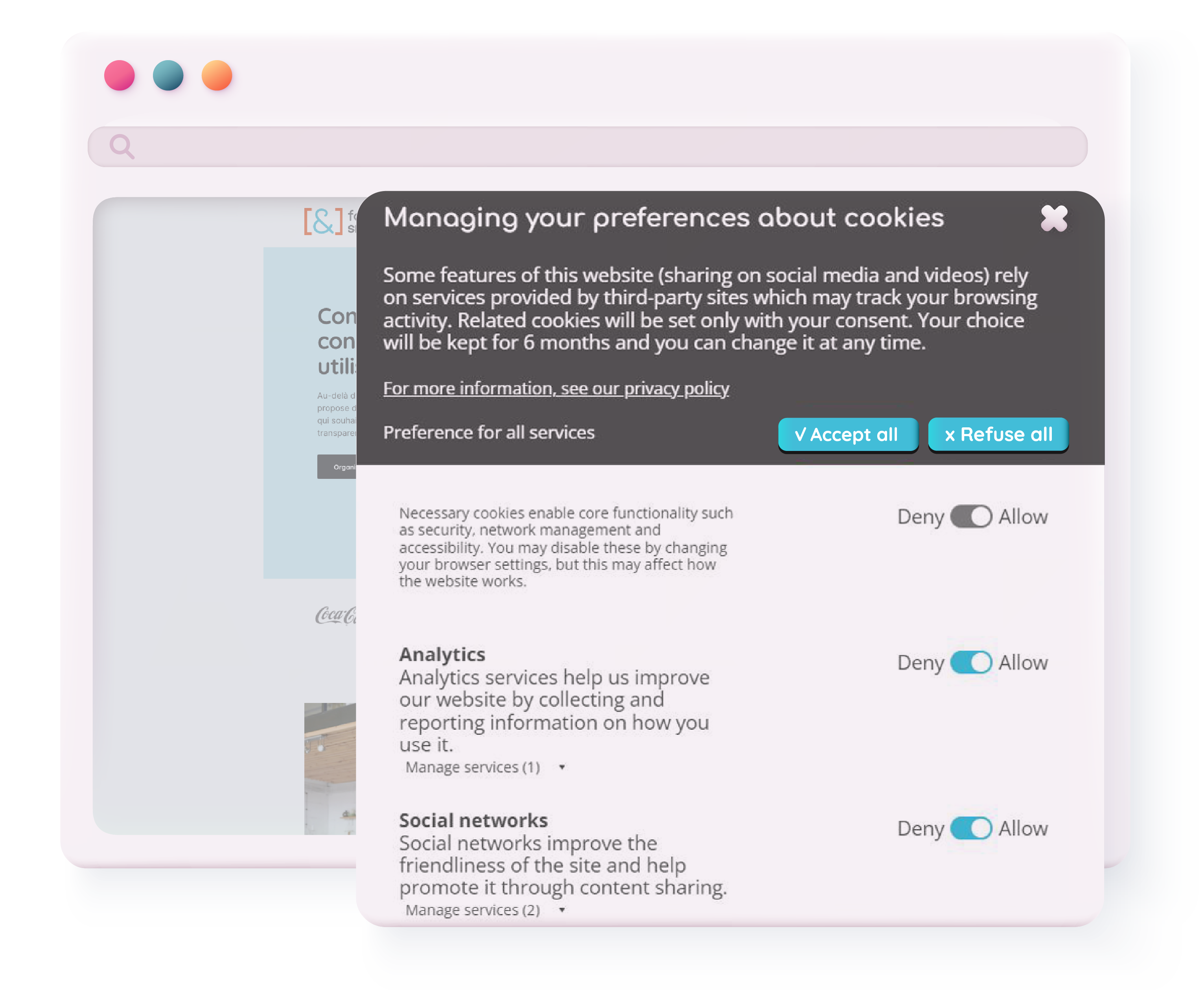 Your European Cookie Management Platform
A good website provides clear information and gives confidence in the brand. Well, a good management of cookies does the same! Visible by all, it reflects how much a company and its partners care for personal data. Cookies Consents is fully customizable and ensures your compliance while providing a smooth and transparent experience to your visitors.
Let's talk!
If you have any questions or would like to schedule a demo, please contact us.