Cookies Consents
The European solution for managing cookies and trackers
Ensure a simple, compliant, and transparent Cookie Management that adapts to the expectations of your users.
From 165 € (excl. tax) per month.
Manage your users' consents and preferences in a secure way
Cookies Consents is exclusively European-owned, run, and hosted. It does not implement the disputed IAB framework. It simply allows you to respect the choices of your visitors without putting their data at risk.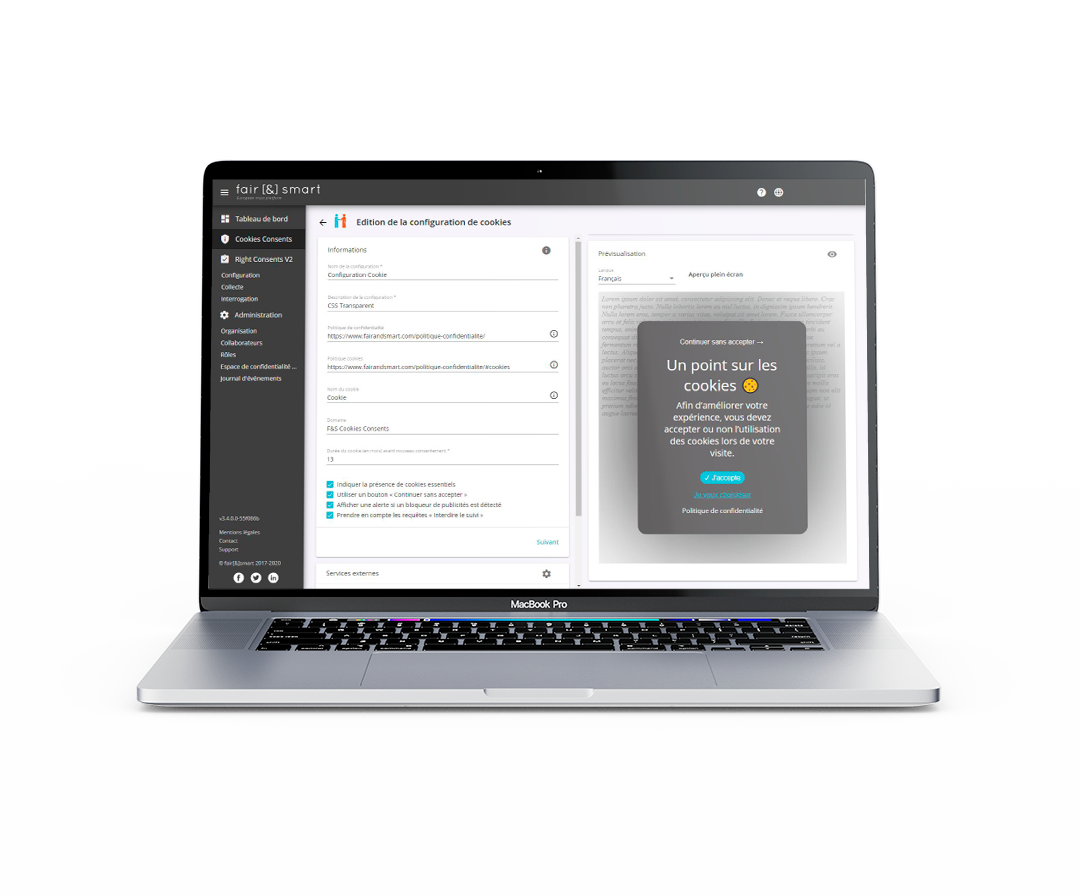 Simplicity: easy to deploy and customize
Easily configure your settings and deploy them within a few minutes on various domains. If necessary, you can customize the default style using the integrated CSS editor and adapt it to your graphic charter or your accessibility constraints.
Peace of mind: secure and compliant with the latest guidelines from European DPAs
Cookies Consents comes with a continuous regulatory watch. It generates individual proofs of consent which are encrypted and stored in Europe, as well as archives of the tool's configuration history for probative purposes.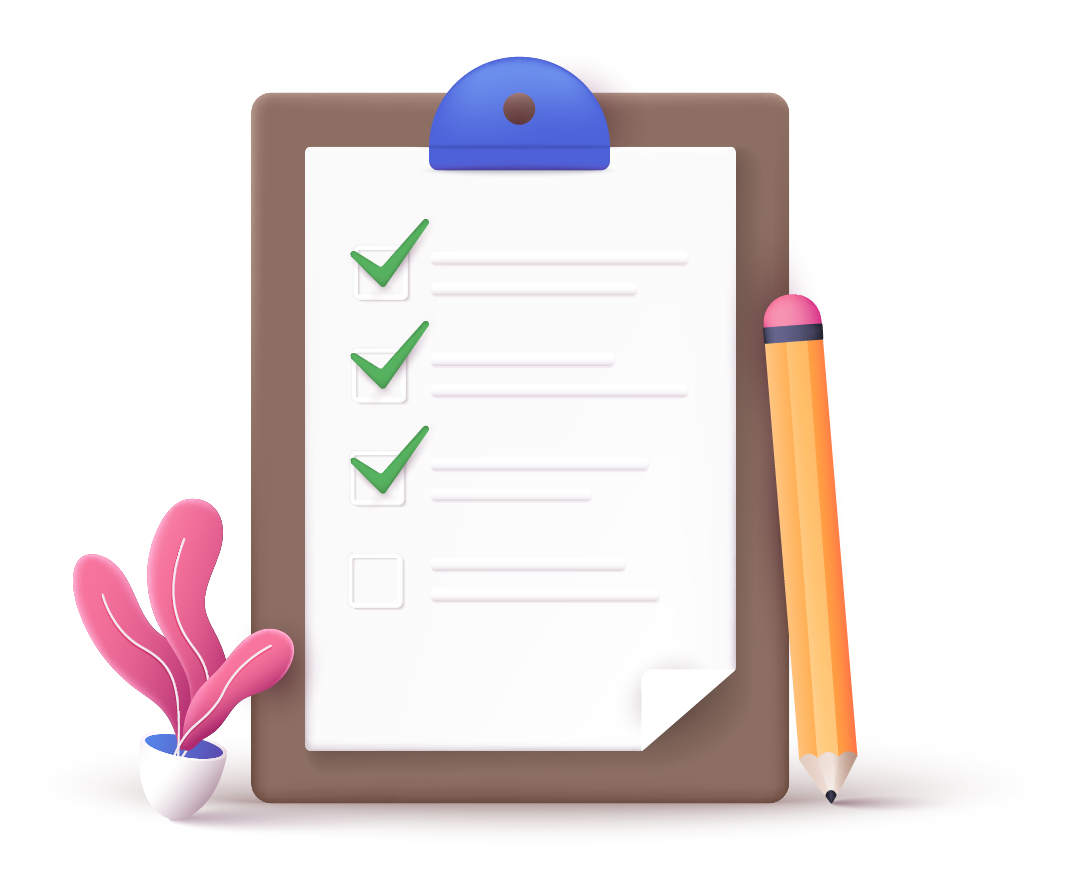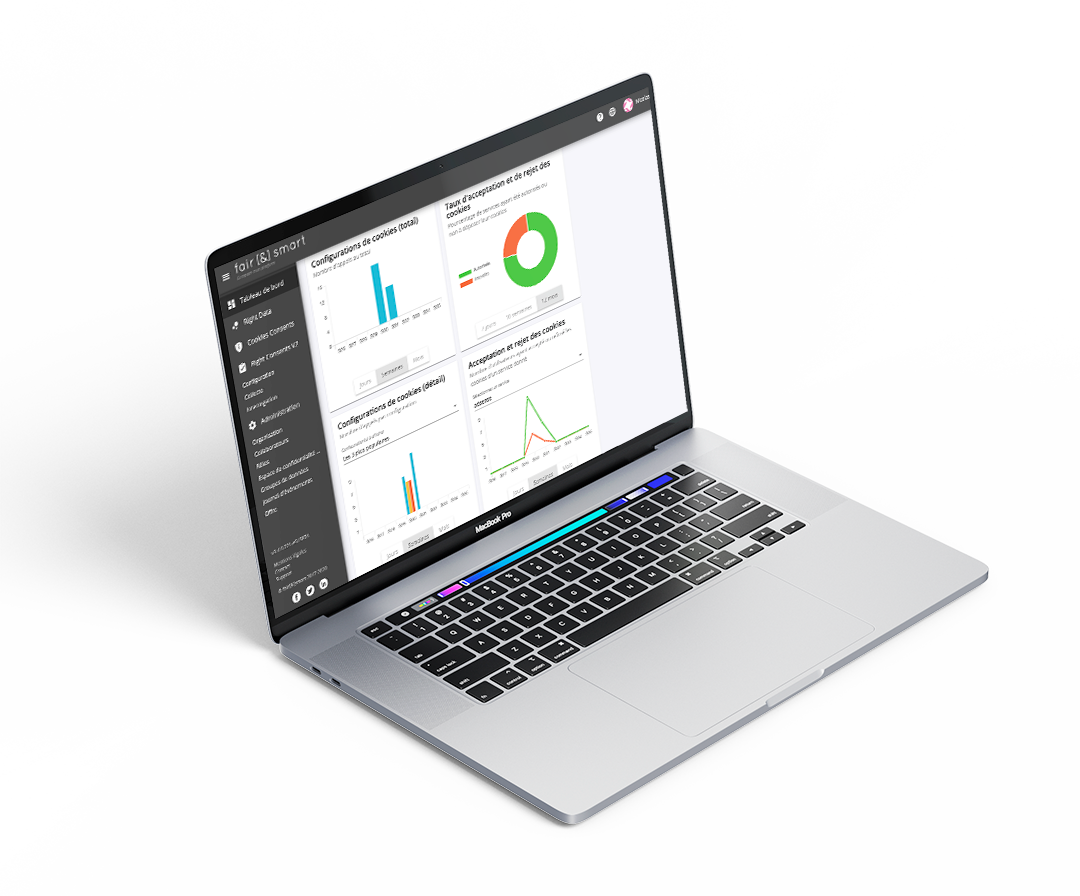 Performance: a smooth user experience for more engagement
The control panel remains accessible to the visitor throughout his navigation. Real-time collection statistics allow you to optimize acceptance rates.
Solutions adapted to all organizations
Let's talk!
If you have any questions or would like to schedule a demo, please contact us.