Put Personal Data Management at the heart of your customer's satisfaction
Grow your business with trust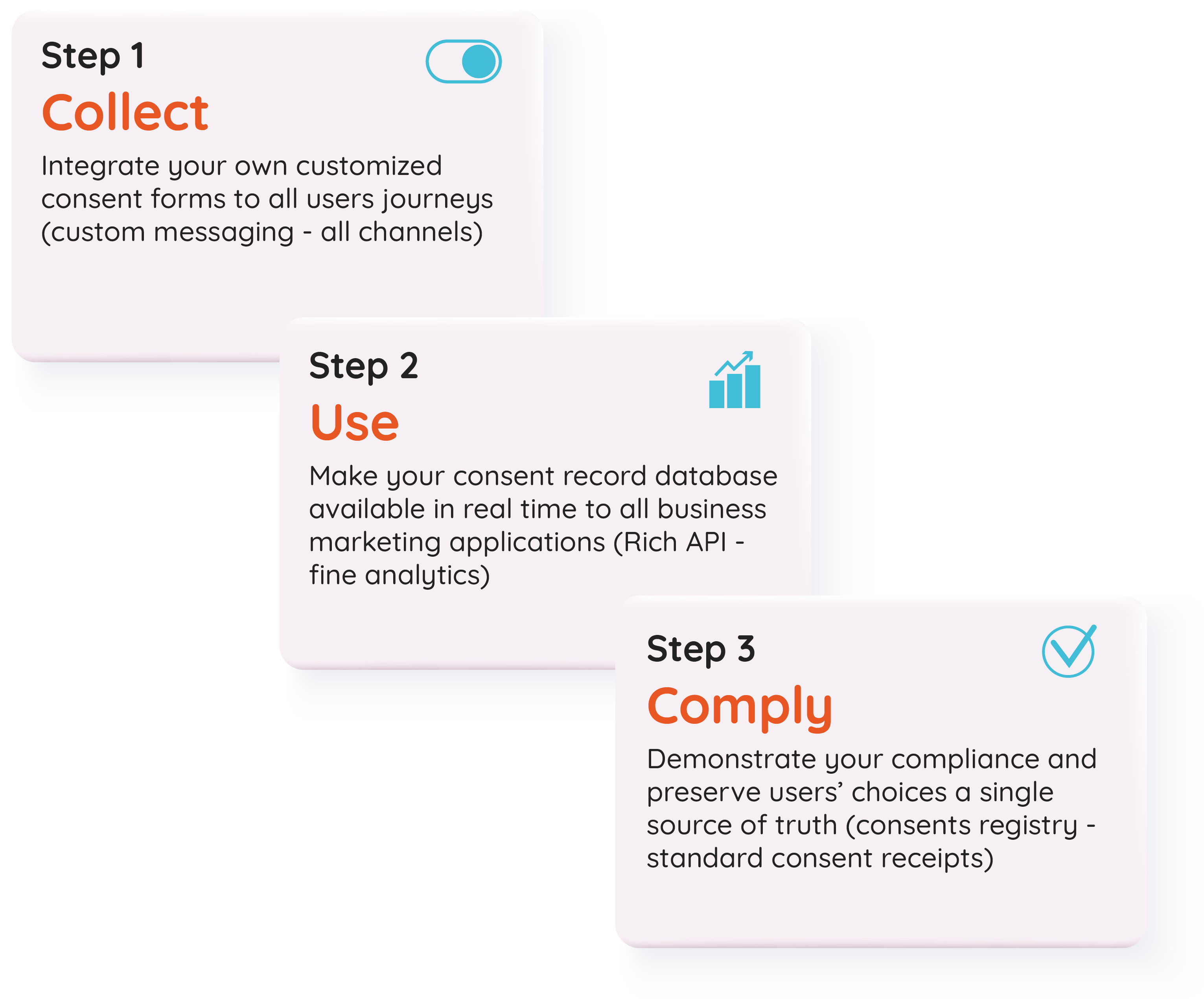 The European Consent and Preference Management Platform (CMP) that generates trust and engagement
In a context where individuals expect companies to behave ethically, the collection of personal information must be fair and transparent. Right Consents allows you to collect, store and use your users' consents in full GDPR compliance and with a high level of security and performance. Fully customizable and easy to integrate, Right Consents allows you to optimize your consent rates across all channels and for all use cases. Demonstrate privacy compliance, improve customer experience and optimize costs with Right Consents.
The simple and secure Subject Right Request Management tool
Any natural person can access their data (article 15 of the GDPR). Indeed, requests for GDPR rights (right of access, right to portability, right of opposition, right to erasure, etc.) are by themselves interactions with your users. Make it an experience that generates satisfaction and trust, thanks to our Right Requests solution.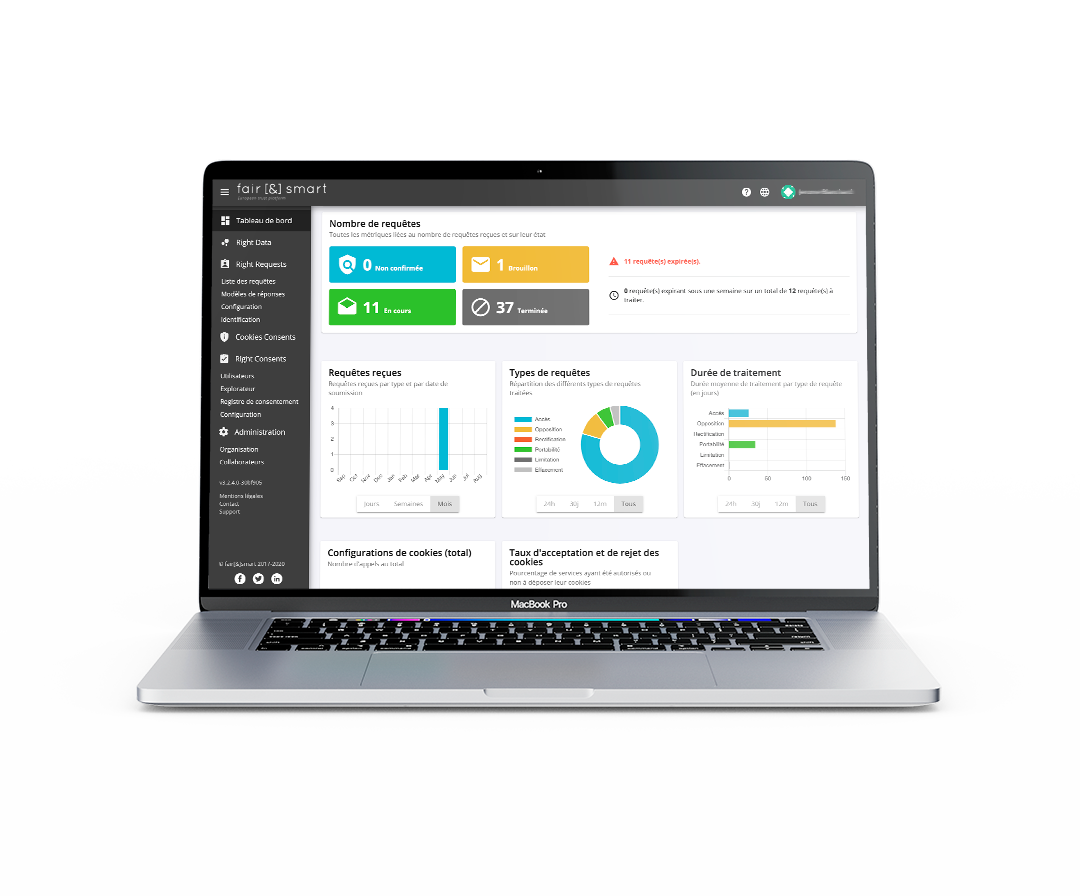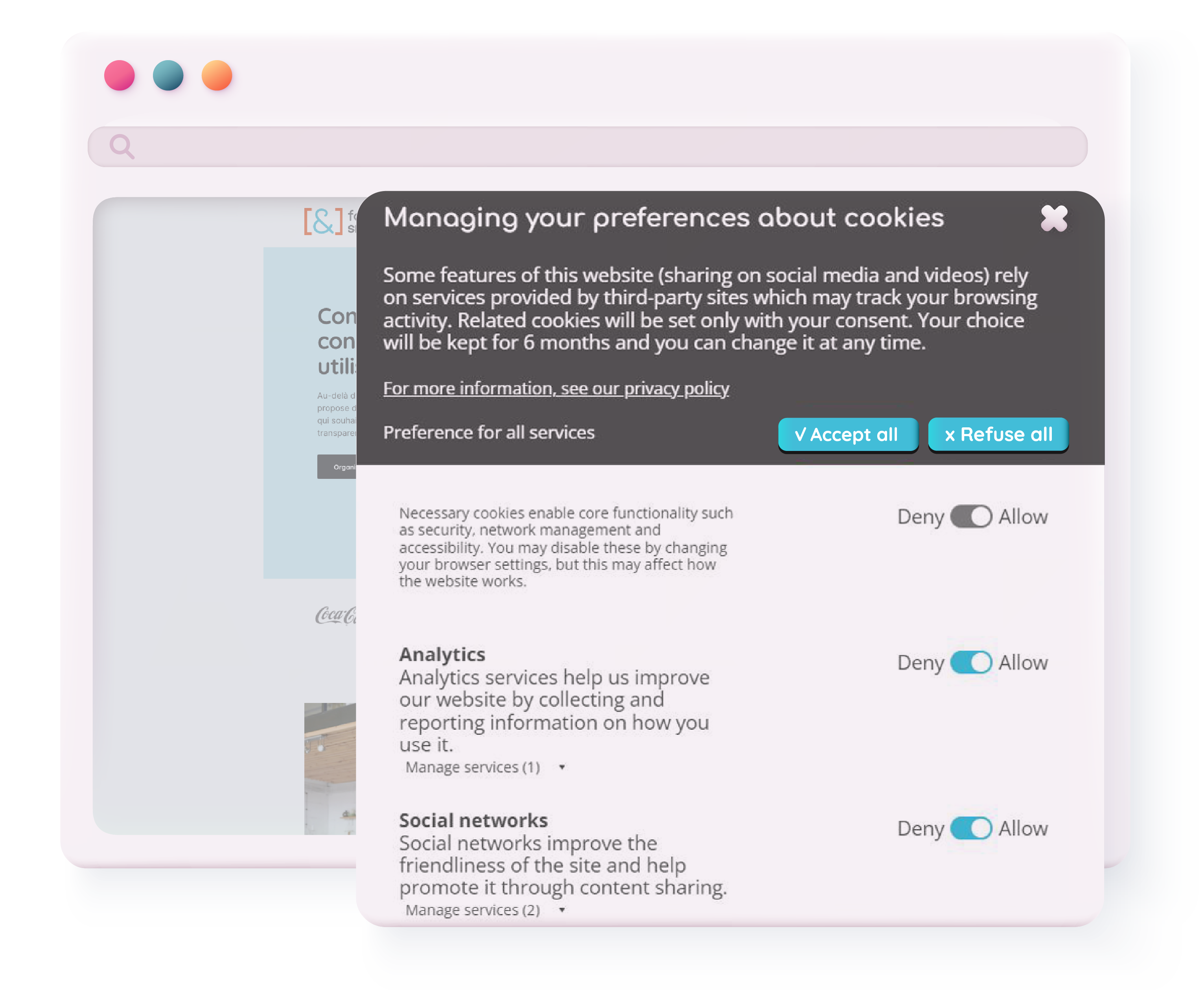 Your European Cookie Management Platform
A good website provides clear information and gives confidence in the brand. Similarly, good management of cookies does the same: visible by all, it reflects how much a company and its partners care for personal data. Cookies Consents is fully customizable and ensures your compliance while providing a smooth and transparent experience to your visitors.
Let's talk!
If you have any questions or would like to schedule a demo, please contact us.